RSS Feed
is a very common term among experienced bloggers. But for absolute beginners, it is not clear to them what is purpose of RSS Feed? It does serve the purpose of subscribing to news feed of a specific blog, but that's not all. In this article I'll guide you through RSS Feed and everything about it.
Overview:
For inquisitive minds RSS is not much confusing. It comes in orange colour with WiFi like symbol inclined to its right. It is also referred to as Web Feed.
What is RSS Feed?
RSS stands for
Really Simple Syndication.
RSS is a technology which allows you keep track of any updates from your favorite blog using any feed reader.
Normally
any user keeps track
of such websites by bookmarking their favourite websites and visit them regularly to check for updates.
When you
subscribe to any website feeds
, you will be notified using your RSS feed reader, after every new posts that are published.
Why should you use RSS feeds?
RSS feeds saves your valuable time. Once subscribed to a blog's RSS feeds you don't have to visit website every time to see the updates. You can use any feed readers to receive all updates about the website. One such feed reader that just popped up in my mind is Google Reader, and people use it to subscribe to blog updated using RSS.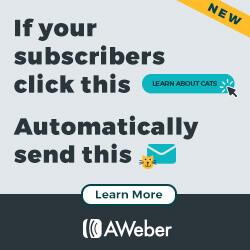 However now that it has bid us farewell, you can definitely use some of the
alternatives
that are available. Most bloggers burn their feed using
Feedburner
and enable email subscription feature to receive the updates straight to your inbox. It's necessary for bloggers to offer RSS updates. The placement of feed icon is normally on sidebar and also on navigation bar.
How to subscribe to any website feeds?
On any website you browse, most of them have an Orange icon for feeds like
TechGyd by Sukalyan
has this on the homepage's topmost bar & the sidebar.

If you tap on the link, and there you will have the option to subscribe to feeds using your e-mail address.

I hope by now you have a clear understanding about RSS Feed and and how it works for a blog content. In case you've doubts yet, what wait? Type in comments below.