If you're a blogger and got content to write no matter what may be the niche, a very common problem that one encounters is collecting
royalty free images
to match the content.
That's why here in this article I have brought to you guys
Top 5 Websites to Download Royalty Free HD Images.
Download Royalty Free Images
Top Royalty Free Image Downloading Sites:
1. Unsplash
Unsplash
With a huge library of photos and thousands more being added each day, chances are they've got a photo for you.
Unsplash
has been used in everything from Apple keynotes to the default theme shipped with Wordpress. You've probably already seen a photo from Unsplash, you just didn't know it.
2. Flickr
Flickr
Although
Flickr
is not dedicated to public domain images, they have an extensive library of high-quality public domain images. With over 3 million, high-quality public domain images alone, I doubt you'll run out of stock photography anytime soon.
3. Pexels
Pexels
Started in 2015, it has grown to develop a reputable stock photo library. Its mission statement phrases their aim best.
Pexels
is also unique in that it doesn't only display images located on the Pexels website. It also outsources images from such high-quality websites as
Gratisography, Little Visuals
, and more.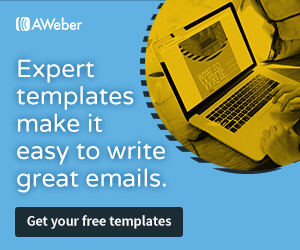 4. Life of Pix
LifeofPix
I bet you'll stick to
Lifeofpix
for more than expected period of time. Its mesmerizing images are really treat to eyes and definitely free of charges. Try them and let me know if they are really bound to make it into top 5's line up.
5. Freerange
Free range
If you register on
Freerange
then you can gain access to numerous free images which are available for both personal and commercial use. Not only that, if you are a photographer then you can contribute images to this website that pays you for the images via
Google Adsense
.
Other than that few remarkable features include its library of CCO images that bears accurate keywords and descriptions.
6. Pixabay
Pixabay
Pixabay
is the most used site by majority of my fellow bloggers. They integrate images from other image hosting sites. Also the huge bundle of images that are free for personal or commercial use, makes me visit this page repeatedly when I am confused about collecting an image for my blog.
7. Wikimedia
Wikimedia commons
Wikimedia
has been serving with an amazing image repository, covering almost everything form eye-catching landscapes to ancient historical logs. Containing over 34 million freely usable videos, images and sounds, they are very useful to graphic designers, photographers, and artists looking for free and HD images.
8. Stock Snap
Stock Snap
StockSnap
brings an excellent and extensive gallery of stock imagery. With so many high quality photos being uploaded every week, StockSnap isn't just a casual photography outlet.
Other than categorical searches here you can be relaxed with the
Trending
pics on the site. It's really challenging to find a suitable alternative to such a wonderful imagery collection.
9. Shutterstock
Shutterstock
Shutterstock
helps creative professionals from all backgrounds and businesses of all sizes produce their best work with incredible content and innovative tools, all on one platform.
So friends, I hope I could serve you well with the information here, and you can pretty much use tons of images from these websites for your blogging purposes. Remember, these websites portray the hard work of the contributors. So do provide due credits to them.
For more such interesting articles, make sure you subscribe to this Blog by registering yourself via the newsletter.